Hey guys, do you know yogurt is a probiotic available in your house and has a magical effect on your skin and body if consumed regularly. Read the blog to learn more.
Probiotics
Probiotics are good live bacteria and yeasts that naturally live in your body. You constantly have both good and bad bacteria in your body. When you get an infection, there are more harmful bacteria, knocking your system out of balance. Good bacteria help eliminate extra harmful bacteria, returning the balance. Probiotic supplements are a way to add good bacteria to your body.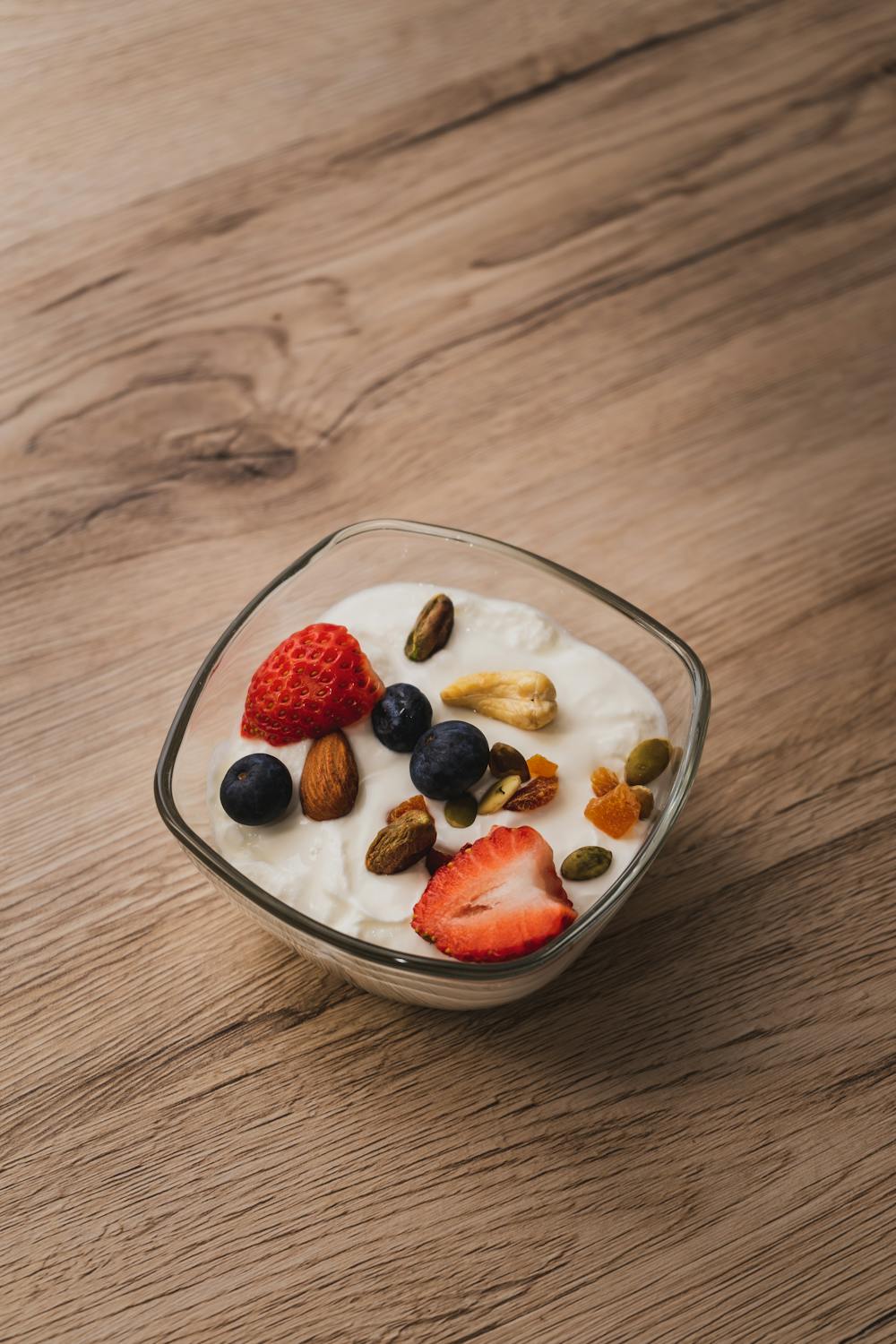 How do probiotics work?
The main job of probiotics, or good bacteria, is to maintain a healthy balance in your body. Think of it as keeping your body neutral. When you are sick, harmful bacteria enter your body and increase in number. It knocks your body out of balance. Good bacteria fight off the harmful bacteria and restore the balance within your body, making you feel better.
Benefits of Yogurt(Curd)
Including yogurt in your diet and other skin-care uses may prevent you from sunburns, acne, to your disturbed tummy.
Yogurt is rich in zinc and has anti-inflammatory properties.
The manufacturers of skin-care products are using yogurt to get good results.
1 Heal sunburn
Aren't sunburns one of the worst things about summer? Yogurt, with its cooling properties, could help treat nasty and painful sunburns. Spread yogurt on the affected area, leave it for 20-25 minutes and then wash it off with lukewarm water.
2. Treat acne
Yogurt has natural anti-bacterial and anti-fungal properties that can help prevent acne breakout and ensure glowing and healthy skin. All you need to do is rub a dab of the creamy yogurt onto acne-prone areas. Rinse it off after 30 minutes. A regular beauty regime with a yogurt facial mask will help keep skin cleansed, reducing irritating breakouts.
3. Condition your hair
Yogurt is an excellent ingredient for a hair conditioner. It has moisturizing properties that help repair dry and damaged hair. What would you need to do? Take a cup of yogurt and whip it. Apply it on your scalp, hair, and hair ends by massaging it well. Cover your hair with a shower cap and let it rest for 20 minutes, then wash your hair with a mild shampoo.
My granny shared this tip with me.
4. Prevent hair fall
Yogurt is profuse with nutrients that are good for your hair and can help stop hair fall. Due to the presence of vitamins B5 and D, yogurt helps nourish the hair follicles. Curd and Amla powder can be mixed together to make a paste applied to the scalp and hair to reduce hair loss.
5. Improve immune system
Yogurt makes for excellent probiotic food, and it helps to flourish the healthy bacteria in your gut which can improve the gastro immune system. In addition to this, yogurt also helps in digestion by reducing the side effects of the irritant stomach, such as diarrhea, bloating, and irritable bowel syndrome.
Consuming probiotic yogurt helps reduce inflammation and improve the overall body immune response to counter several viral or gut-related infections and illnesses. Yogurt also helps in increasing the absorption of trace minerals such as magnesium, zinc, and selenium.
6. Strengthen bones
Yogurt is full of calcium and vitamin D. It helps meet the daily calcium requirement for stronger bones and regulates bone mineral density. Having a diet in combination with calcium and vitamin D can work as a treatment for osteoporosis.
7. For women
Women should significantly add yogurt to their diet because it helps fight against the yeast infections such as Candida which can be causing trouble to a lot of women. The bacterium, Lactobacillus acidophilus found in yogurt kills yeast infections and improves health in the longer run.
8. Increased elasticity
The 2011 researchTrusted Source has also indicated that yogurt may support increased elasticity in the skin.
As you age, your skin naturally loses collagen, a type of protein that promotes elasticity. Face masks may help restore elasticity while improving overall skin appearance.
9. Reduced fine lines and wrinkles
Increased elasticity is also one way to reduce the appearance of fine lines and wrinkles. Another method is to tweak the arrival of the epidermis, where fine lines are most prominent.
The 2015 researchTrusted Source suggests that probiotics in yogurt may help protect against such signs of aging.
10.Other benefits
There are many other advantages of adding yogurt to the diet. Research presented at the High Blood Pressure Research Scientific Sessions of the American Heart Association (AHA) showed that people who ate more non-fat yogurt were 31 percent less likely to develop high blood pressure than others. The unique proteins in yogurt and nutrients like potassium and magnesium help lower high blood pressure and promote a healthy heart.
Drawbacks
If you have a milk allergy, you should steer clear of traditional yogurt and opt for either goat's milk or plant-based milk formulas instead.
You might also consider testing a small amount of your face mask on the inside of your elbow beforehand. This process is called a patch test, and it's done at least 24 hours in advance to help ensure that you won't develop any adverse reactions to the mask.
If you are allergic to milk and milk products then you can take supplements. I'm sharing link.
The bottom line
Yogurt is one of many ingredients used in DIY face masks. It has the potential to balance out your skin's moisture.
Your dermatologist is another source of help, especially when trying to treat chronic skin conditions. Talk to your doctor if yogurt fails to produce the results you're looking for in a face mask.
So, friends, try to include yogurt in your diet to get enormous benefits from it.
Don't forget to like, share and follow my blog.
Share your views about probiotic.